User Login
RFP Submissions
More About FCS
Fleet Toolbox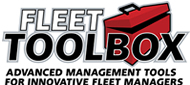 GFMA Fleet Certification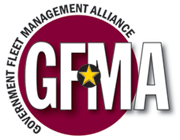 Green Fleet Certification

Fleet Counselor Services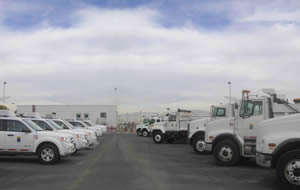 Fleet Counselor Services (FCS) offers industry leading fleet consulting services and innovative fleet analysis software.
"We believe in our clients, respect their wishes, and strive to provide outstanding support services."
- James Wright, President -

22 Years In Business
2013 is our 22 year anniversary. We'd like to thank all our friends, and clients for helping make FCS a successful industry leader. We couldn't have done it without you.
Fleet Consulting Services
Fleet Counselor Services (FCS), offers a wide range of consulting services for Federal, Military, State, County, City, and private fleets of any size or composition.
More information about fleet consulting services …
Below are some of the services that Fleet Counselor Services specializes in.
Staffing analysis
Fleet utilization studies
Fleet performance evaluations
Specifications development
Policy and procedures development
Privatization quality assurance and evaluation
Fuel management programs
Alternative fuel implementation
Alternative fuel vehicle utilization
Fleet computer systems
Fleet sustainability and emissions management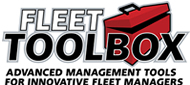 Fleet Toolbox Management Analysis Software
Fleet Toolbox is like having a fleet consultant in your office whenever you need it most. We offer online tools allowing you to benchmark your operation, connect with peer experts, share your accomplishments, find crucial document templates, ensure your competitiveness and develop solutions to your challenges.
Fleet Toolbox comes with the following web based services, and applications
fleetANALYZE
Use our 8 advanced calculators to analyze fleet data, plan your budget and perform competitive analysis against industry standards. Learn more …
fleetCOMPARE
Use our advanced benchmarking tool to compare your operation's salaries, replacement cycles, inventories, and more. Learn more …
fleetSHARE
Network with your public fleet peers, find innovative solutions to your challenges and share your successes.
fleetDOCS
Search our database of over 700 usable fleet documents, RFP templates, job specs, manuals, and more.
fleetPLAN
Browse our library of 1,200+ pages of plans outlining step-by-step solutions to common fleet challenges.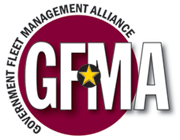 GFMA Fleet Certification
When your operation goes through the CFMO process, the fleet manager along with the entire staff can measure and work to improve the operation's effectiveness, competitiveness and efficiency using a detailed certification self-audit that is based on industry best practices. There are over 120 specific certification criteria addressing 20 critical areas of fleet management. There are also 15 very specific performance standards that will be measured. At the core of the certification are eight foundation categories that will be reviewed. These include:
Staffing and productivity
Company and employee goals, mission statement and business plan
Parts inventory management
Replacement policy and financial program
Fleet utilization management
Fleet policy and procedures documentation
Preventive maintenance program
Customer service and level of support
GFMA Certified Fleets
We are honored to recognize the following fleets as being Industry Certified. Each of these agencies has been awarded the Crystal Award for passing the GFMA Fleet Certification Test. Each agency has been recognized by the GFMA and FCS as having met or exceeded all the 20 Mission Critical Factors of Fleet Management, verifying that all are industry competitive and cost efficient.

CGFM Clean Fleet Certification
The Coalition for Green Fleet Management (CGFM) promotes sustainable practices in fleet management for private and public sector fleets. The coalition is made up of leading associations, organizations and corporations that share the following goals:
Supporting the use of alternative and renewable fuels and technologies when it makes sense.
Using energy efficient processes in the management and use of fleet vehicles and facilities.
Promoting both environmental and financial responsibility in the implementation of emerging fleet technologies.
Enhancing professional networking, coordination and communication among influential individuals and groups.
Establishing high standards in sustainable fleet management through education and certification.
Learn more about the CGFM Clean Fleet Certification
CGFM Certified Clean Fleets
FCS is very proud to recognize the following fleets for meeting CGFM's industry standards and passing the Clean Fleet Certification Test. Being Clean Fleet Certified means that the fleet operation has met or surpassed industry standards. Learn more about the Clean Fleet Certification.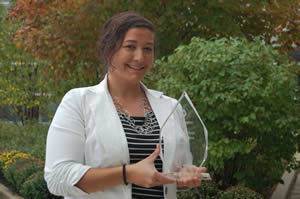 Washington Gas, DC
At the Green Fleet Conference 2012, the Coalition for Green Fleet Management (CGFM) presented Washington Gas, District of Columbia, with the CGFM Crystal Award. Washington Gas is the first agency to pass the Clean Fleet Certification test.
Congratulations for all your hard work!
For more information contact
Melissa Reidy melissareidy@washgas.com
Jim Wright jim@fleetcounselor.com.
CGFM Certified Fleets
List of certified fleets.